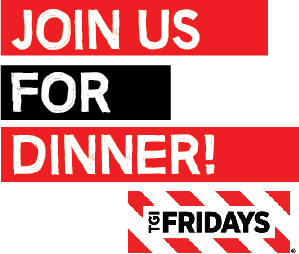 Everyone Has to Eat, Right?!?! Take the night off of cooking and come to TGI Fridays!
Join us for dinner on July 20th between 5-9pm at TGI Fridays on Randall Road in Batavia and 10% of your bill (excluding alcoholic drinks) will be donated to Open Door.
You do not have to bring in the flyer for the event, but there IS a raffle ticket attached to it so fill that out, bring it in and WIN!
Help us spread the word by printing out and distributing the flyer for the event.