Hepatitis C Testing & Treatment
Early detection is the key to better health!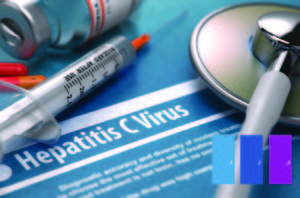 According to the Centers for Disease Control, there is an infection that 1 in 30 people may have but don't even know it. It's called Hepatitis C. Since testing the blood supply in the United States for infectious agents didn't begin until until 1992, there is a large segment of the population that should get tested to make sure that they are not infected with Hepatitis C.
Hepatitis C is curable – and the good news is the cure rate is quickly approaching 100%. Untreated Hepatitis C
can cause scarring of the liver (cirrhosis). As the disease progresses, symptoms such as skin problems, blood
disorders, and fever may appear. In the long term, hepatitis C can lead to severe liver damage, liver cancer, and liver failure. Early treatment will help delay or prevent serious damage.
However, you need to know your Hep C status before appropriate treatment can begin, so get tested today.
According to the CDC you should be tested immediately if any of the following are true:
• You were born between 1945 and 1965
• You are a current or former injection drug user, even if you injected only one time many years ago
• You were treated for a blood clotting problem before 1987
• You received a blood transfusion or organ transplant before July, 1992
• You are on long-term hemodialysis treatment
• You were ever incarcerated
• You are a sexually active persons about to start Pre-exposure Prophylaxis (PrEP) for HIV exposure
• You have had unexplained chronic liver disease and/or chronic hepatitis including elevated liver enzymes
• You work in health care or public safety and were exposed to blood through a needlestick or other sharp object
Open Door offers comprehensive evaluation, diagnosis and treatment for patients with all phases of hepatitis C infection. Please contact our office to schedule an appointment for testing, review your results and obtain treatment.