Senior Management
Perry Maier
Executive Director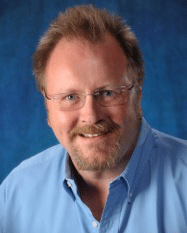 Mr. Perry Maier has begun as Executive Director in 2017 after serving as Open Door's Assistant Director for more than 15 years. Mr. Maier has more than 25 years of experience as a senior health care professional working with a diverse group of organizations.
Mr. Maier 's expertise in primary care, substance abuse, mental health and oral health programs has been integral to his role both as a program developer and operations manager.  He has developed HIV Prevention Programs for students as well as for the mentally ill and people with persistent substance abuse problems.
Mr. Maier's responsibilities include:
Working with the Board of Directors to fulfill the vision and long-term strategies set forth;
Implements board-approved policies and provides executive management of programs and staff;

Operational management and Program Development for the Outreach, and Psycho Social Services Departments and the Oral Health Program;

Federal, State and Local Government Grant Writing and Contract Management;

Organization Code of Conduct Development and Compliance Management;

Government Regulation and Safety Management;

Management of HR, Compliance, and Programs Committees
Mr. Maier is also actively involved in the HIV advocacy community serving on the Service Providers Council Executive Committee and at AIDS Foundation of Chicago.  He is currently Co-chair, Linkage and Retention Committee through Chicago Area Integrated Service Council. He has served as an objective grant panel reviewer for Training Resources Network for HRSA Part A grant awards.  Mr. Maier has developed curriculum for advocacy training for staff and clients.
Mr. Maier holds both a Bachelor and Masters degree in Social Work from Aurora University in Aurora, Illinois.  He is also adjunct professor at Waubonsee Community College and Aurora University.  Mr. Maier has been with Open Door for 16 years. 
---
Barbara Cox Harris
Director of Finance and Accounting
Barbara Cox Harris is Open Door's Director of Finance and Accounting.  Her background includes over 30 years of experience working for organizations as diverse as the Chicago Board of Trade and Senior Services Associates.  Her expertise includes the study and analysis of long-term economic trends and their impact on the financial growth of companies and non-profit organizations.
Ms. Cox Harris' broad knowledge of economics and general accounting practices has enabled her to effectively direct the daily and long-term financial activities of Open Door which include:
The development and management of organization and department budgets;

Accounts Payable and Receivable;

Internal and External Audits;

Financial Reporting (for Federal and State Government, Donors, Board of Directors, etc);

Contract Management and the RFP process;

Capital Management; and

Financial Projection Reports.
In addition, she manages the Human Resource Department.
Ms. Cox Harris holds a Bachelor of Science degree in Accounting and a Masters in Finance both from DePaul University, Chicago.  She has also completed the Johnson & Johnson Healthcare Executive Program at the University of California, Los Angeles. 
---
Pat Lev
Director, Case Management and Continuous Quality Improvement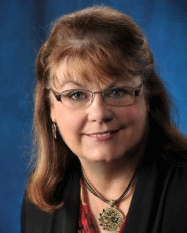 Patricia Lev is a senior level health care professional with over 25 years of experience working with a diverse set of organizations and companies.  Ms. Lev's experience in health care case management includes more than 20 years experience in a managerial role.  Additionally, she has 15 years experience developing and promoting continuous quality improvement programs.   Ms. Lev currently holds the position of Director of Case Management and Continuous Quality Improvement at Open Door.
Ms. Lev has been a life-long advocate for patient's rights.  She has been part of the HIV/AIDS care and support system since the early days of the epidemic, including as a hospice care giver.  Ms. Lev has developed her skills to initiate use of quality management tools to help improve and maintain high quality standards within Open Door.
Her daily responsibilities include:
Daily management of the Case Management Department;

Providing clinical consultation and review to ensure every client receives effective, well integrated and clinically appropriate services;

Conducting and evaluating surveys to measure client satisfaction with service and health outcomes to ensure program viability and growth.

Reviewing and evaluating program effectiveness and implementing warranted improvements. Monitoring and analyzing grievance reports, investigating where appropriate and making changes to prevent re-occurrence.

Integrating survey feedback with data from CQI efforts to create improvement initiatives that identify causes of problems and devising effective solutions.

Leading the Open Door's Continuous Quality Improvement (CQI) activities. Driving an environment that supports a focus on continuously improving the quality of care.  Updating quality plan in order to drive full organizational approach to quality management.
Ms. Lev holds a certificate in Supervisory Management from Elgin Community College.
---
Christine Mitchell
Director of Community Engagement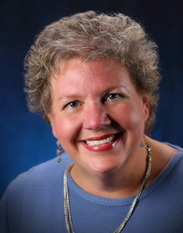 Joining the team in July, 2014, Christine Mitchell has over 20 years experience in non-profit management within the Fox Valley and surrounding communities. In addition to her professional responsibilities, she is also actively involved in volunteering throughout the community and is an active member of the Cosmopolitan Club of Elgin.
Ms. Mitchell has extensive knowledge of non-profit community engagement including volunteer recruitment and retention, grant writing, special events and individual donor development. She is skilled at developing and maintaining collaborations to benefit the community. In addition, Ms. Mitchell's expertise in marketing and communication has allowed her to implement strategic marketing and public awareness campaigns to increase community awareness of health issues. She believes in utilizing social media to its fullest and enjoys having that "conversation" with people who care about Open Door.
Ms. Mitchell's responsibilities include:
Providing oversight and leadership of marketing and communications for all Open Door services and programs ensuring brand compliance.

Develop strategies to maximize technology to promote the mission of Open Door including the website and all social media outlets.

Increase awareness of Open Door and the clients served. Work to increase and maintain a positive public image.

Cultivate volunteers and increase opportunities for volunteers to get involved with projects and activities.

Resource development including annual campaign, special events and individual donor development.
Ms. Mitchell holds a Bachelors of Science Degree in Psychology from Loyola University Chicago and a Masters in Science, Management from Amberton University in Texas. She has completed a variety of leadership programs including the Disney Leadership Institute, Crystal Lake Chamber Leaders in Action and the Aurora Chamber Leadership Academy.