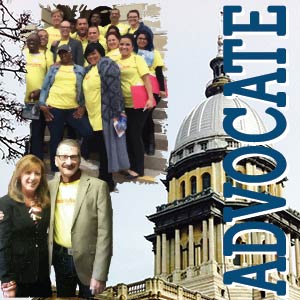 Advocacy Training in Aurora
Help open doors for people living with HIV/AIDS. Attending this free training will teach you how to make your voice heard on issues including access to health care, HIV housing and more!
Presented by AIDS Foundation of Chicago, this training is vital if you are attending the Illinois Virtual Advocacy Day on April 26th or the Illinois Advocacy Day in Springfield on May 17th.
Take a stand for health equity and the HIV community. Join the efforts!!
Lunch will be provided. Registration required.