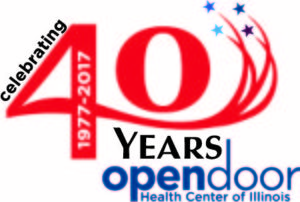 Celebrate the Art of Service, Acceptance & Health
For 40 years, Open Door has worked to perfect the art of Community Service in order to meet the needs of people in vulnerable situations. We've
developed the art of creating a safe space free of discrimination and stigma. We've taught the art of advocacy. We've broadened the art of serving. It's been ever changing and we've faced each challenge with grace and care.
For 40 years Open Door's dedicated staff, volunteers & supporters have refined this art which is always in motion. Please join us as we celebrate the art of service at an evening full of artistic celebrations.
Our evening will include the opportunity for you to participate in a shared art project, have an airbrusher design a shirt for you and even let a caricature artist capture your whimsy! There will be plenty of snacks and great fun throughout the evening.
Register is required for this event.