Join our campaign to help people be prepared for 2017 World AIDS Day!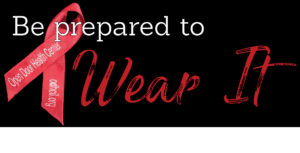 We need your commitment and we need you to wear a red ribbon on World AIDS Day to show your support:
for someone living with HIV
for someone lost to it
for people you know and people you don't
not our of charity but out of solidarity
for a world where HIV stigma is a thing of the past
and to promote an AIDS Free Generation.
Text $3 WAD to 847-807-1920 to donate & receive your WAD ribbon.
On December 1, wear your World AIDS Day Red Ribbon.